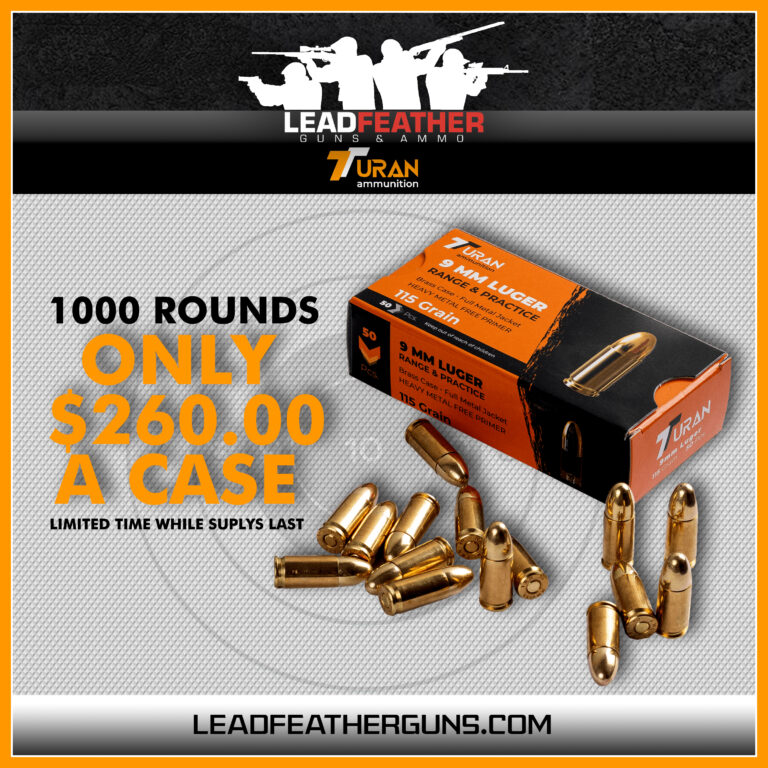 1000 Rounds of 9mm Luger for just $260!
Attention shooters! We're offering a can't-miss deal: 1000 Rounds of 9mm Luger for just $260!
For a limited time, while supplies last, dive into this unbeatable offer on Turan Ammo 9mm range and practice ammunition – 115 grain, all for only $260 a case. It's the perfect opportunity to stock up and sharpen your marksmanship without stretching your wallet.
Spotlight on Turan Ammo:
Industry Veterans: Since 1997, Turan has made its mark, initially with hunting rifles and now as a heavyweight in the ammunition arena.
State-of-the-Art Facilities: Boasting an expansive underground storage facility, Turan set the benchmark in 2008 with its unique explosive storage tunnel.
Innovation at Its Best: After significant infrastructure investments in 2019, Turan introduced the production of 9×19 mm gun ammunition, rapidly achieving a production capacity of 100 million 9×19 mm cartridges.
This is your chance to grab top-tier ammunition at an unrivaled price! Whether you're hitting the range or adding to your reserves, Turan Ammo ensures quality with every round.
Race down to LeadFeather Guns & Ammo today and score big on this limited-time offer!
** While stocks last. Terms and conditions apply. **